What Do You Know About The Valve Test Press?
In the Valve Test Bench Equipment, the valve press is a necessary in our life, so how much do we know about the valve press? The valve test manufacturer shares briefly to us below
The valve pressure testing machine is suitable for testing the whole metal materials and components in tension, compression, bending, shearing, etc. It can also be used for testing the same kind of concrete, cement and other non-metallic materials.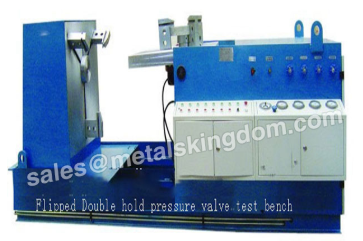 Characteristics of valve pressure testing machine: the machine adopts hydraulic clamp under the cylinder, the test space can be adjusted. The microcomputer controlled electro-hydraulic servo full digital closed-loop control system is applied, and the loading speed can be set freely. The imported high-precision sensor can realize the result force value, displacement, deformation, computer tracking test data and curve dynamic display under the condition of constant stress.
Test data editing, curve browsing, storage, networking, and printing.
As a Valve Test Equipment Manufacturer ,welcome to purchase our equipment.