As a manufacturer of valve testing systems, we specialize in designing, engineering, and producing lead valve test benches.
Our Valve Testing Rig testing on Flanged Valves, Our Valve Testing Rig has been designed to test Gate, Globe, Check, Plug, Ball, Needle, Butterfly, Control, Safety Relief Valves and special valves, fittings and pipe. We work collaboratively with our customers, applying the latest product design and systems on the market today to address specific industry valve testing requirements. Testing can be carried out according to standards like EN ISO 15848-1 or individually defined test procedures.
Components
The Valve Testing Rig is composed of the mechanical assembly (base frame with clamping device), an electric stem drive mechanism, a heating and cooling device, a control cabinet, a leakage device, a PC and monitor. A leak detector is available as optional accessory.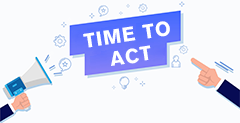 Specifications:
Valve Nominal Diameter

20-800mm(Flange connection )

For the testing of

Ball Valve,Gate valve,Check Valve,Butterfly Valve,Safety Valve,Control Valve,Shut off Valve

Maximium Test Pressure PN

31.5-32Mpa(4500LB) Max

Nominal Voltage

Exchange 380V

Rated Power

8.5KW

Line Voltage

Exchange 220V

Hydraulic oil

N46 hydraulic Oil(provide by user

The oil temperature is Max 60 degrees centigrade ,

Min 2 degrees centigrade

Oil circuit system Pressure

25Mpa max

Test Medium

Water(Allows to add rust inhibitor) kerosene or other liquid it's viscosity not higher than water

Test temperature(Envioment Temp)

5 degree centigrade to 40 degree centigrade

Axial clamping Length scope

50-950mm

Max Lateral Spacing

750mm

Max Clamping Force

65(T)

Max Lifting Weight

300kg

Size

3350×1150×2200(mm)
For more product details, please click here to download


Brochure-Valve Test Rig.pdf
KEY FEATURES
Easy to operate
Fully automatic operation system
Testing one or a complete series of valves.