M100 DN20-175mm (1-7Inch) Portable Gate Valve Grinding Machine
Application:Cone globe valve seat,Flat Globe valve seat,Gate Valve offline

Grinding scope:DN20-150mm 1"-6"

Cone globe valve seat: Φ20~65mm,angle 60°、75°、90°
Flat globe-valve seat: Φ20mm-175mm

Motor power: 750W

Rated Voltages: 220V

Allowed adjustable length: L≤250mm

Operating weight: 3kg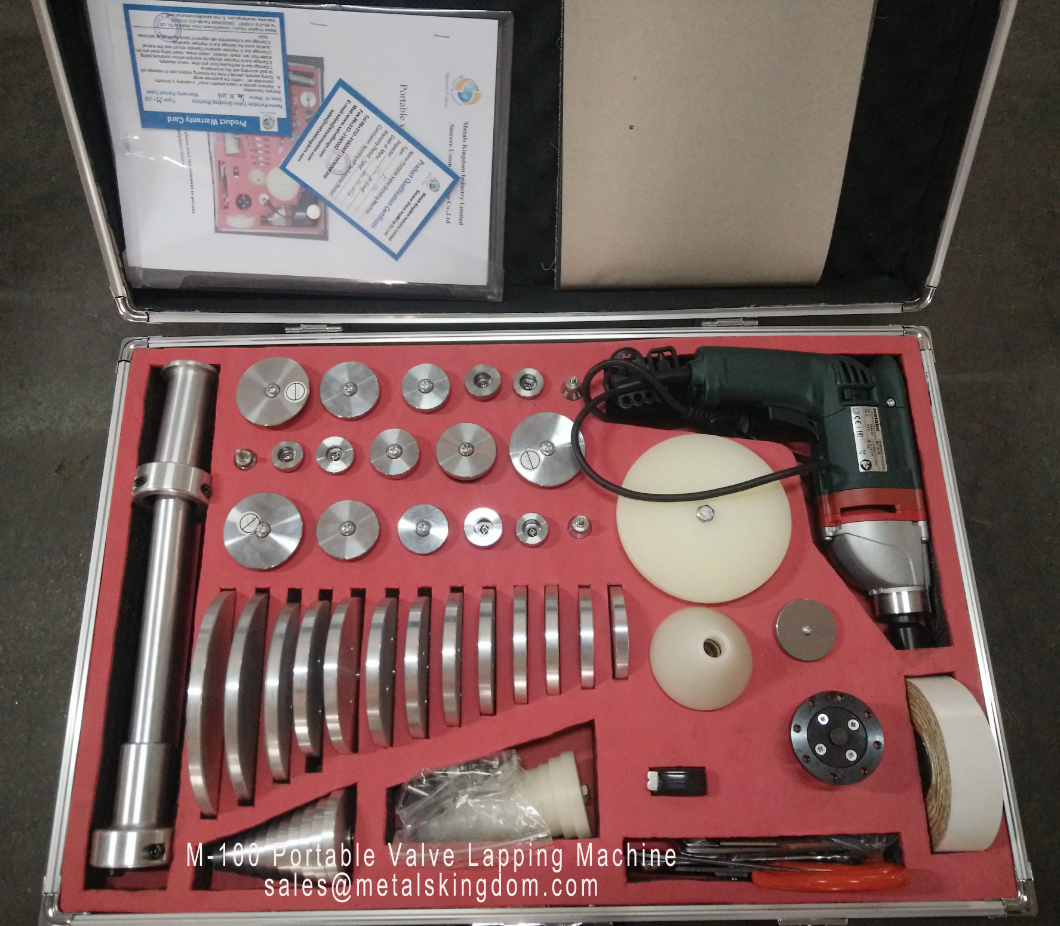 1. Overview
Model M-100 portable valve grinder is developped for the maintenance of valves as the new generation product. The product can reduce labor intensity, improve labor efficiency and lower maintenance costs.It is widely used in the industries such power generation, petroleum, chemical and metallurgy .It has the following characteristics:
Light, compact, and easy to carry
Split-type assembly makes installation easy and fast
Easy to be used
High efficiency,good grinding quality
Maintenance in the site without valve disassembles and assembles
2. Technical Parameter
Application:Cone globe valve seat,Flat Globe valve seat.Gate Valve offline
Grinding scope:DN20-150mm 1"-6"
Cone globe valve seat: Φ20~65mm,angle 60°、75°、90°
Flat globe-valve seat: Φ20mm-175mm
Motor power: 750W
Rated Voltages: 220V
Allowed adjustable length: L≤250mm
Operating weight: 3kg
3. Part list and installation pictures

The said grinder is composed of motors,hand-lift set,driving shafts,fixed set, lapping head, papei-pressure, gasket, nut and so on.
The following pictures separately expressed installation for various valves.