MZ-600 DN200-600mm (8-24Inch)Portable Gate Valve Grinding Machine
Technical indicators

Application:Gate Valve Seat,Gate Valve Core.

a) grinding diameter: D=Dia225-Dia630mm adjustable

b)valve DN:DN200-600mm (8"-24")

c) the electrical power: 1100W (Electric motor)
d) the greatest adjustment depth: 900 mm
e) input voltage: 220 V
f) operating weight: 25 kg
g) the smallest broaching size: B = 65mm



1.Machine diagram
1. Grinding claw 2. Grinding Disc 3. universal flange disc
4. Telescopic boom 5. The six-party axis 6. main body 7. clamping handle 8. Handle
9. Adjustment handle around 10. deep exploration Positioning block 11. power box
12. vernier regulationscrew 13. handwheel 14. Adjustmentbracket 15. bolt
16. Base 17. screw bolt 18. Valve body
2.Summarization
M-600 portable valve grinding machine with high efficiency, being easy to carry and being easy to operate, can repair the valve sealing surface in the pipeline site. Applicable to grind gate valve (Figure 2), globe valve (Figure 3), valve core (Figure 4) is High-tech national patent products.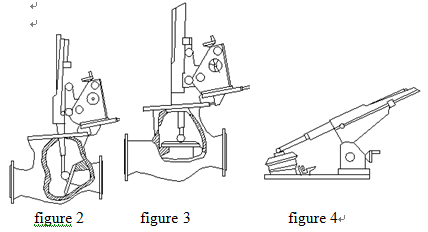 3.Technical indicators
Applicstion:Gate Valve Seat,Gate Valve Core.
a) grinding diameter: D=Dia225-Dia630mm adjustable
b)valve DN:DN200-600mm
c) the electrical power: 1100W (Electric motor)
d) the greatest adjustment depth: 900 mm
e) input voltage: 220 V
f) operating weight: 25 kg
g) the smallest broaching size: B = 65mm