M-300 DN80-300mm (3-13Inch) Portable Gate Valve Grinding Machine
Technical Parameter


1) Applicstion:Gate Valve Seat,Gate Valve Core.

2) Grinding scope: DN80~330 (3"-13")

3) Motor power: 1100W

4) Rated Voltages: 220V

5) Min distance of valve seal face: B>55mm

6) Allowed adjustable length: L≤650mm

7) Max Grinding Depth: 650mm

8) Operating weight: 20kg
Valve Grinding Machine--Portable
1.Machine Diagram of Valve Grinder Machine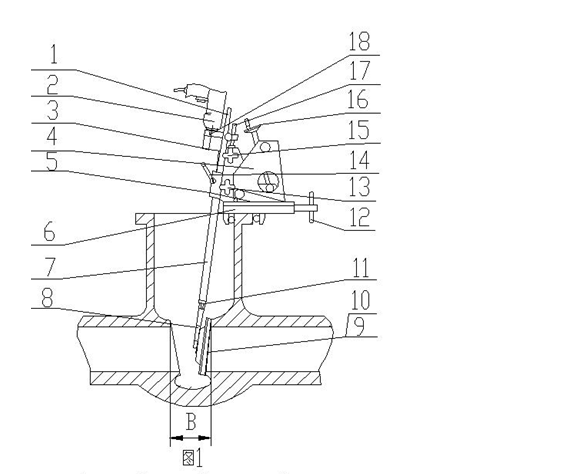 1.Main body 2.electric motor 3.power box 4.adjusting bracket 5.screw bolt 6.base 7.telescopic boom
8.arm 9grinding disc 10screw bolt 11screw bolt 12 clamping rod 13Fastening handle 14.telescopic boom lock arm 15.left or right adjusting handwheel 16.handwheel 17.sliding crame 18.screw bolt
2.Advantages of Valve Grinder Machine
The M-300 Valve Grinding Machine is the most most efficient and precise valve grinding machine currently available in the market. This is due to its exceptional quality and innovative technical features. Model M-300 portable valve grinder machine is widely used in the industries such power generation, petroleum, chemical, metallurgy and paper making as a high-tech product with national patent. It has the following characteristics:
Light, compact, and easy to carry

Split-type assembly makes installation easy and fast

Available in various field work

Applicable in grinding gate, check valves and flanges made of various materials

Grinding automatically after the installation is adjusted well

Reasonable structure design, perfect Metabo motor and high-quality imported grinding materials contribute to the grinding 3-10 times as fast as the manual one

Stepless and adjustable speed, stable power transmission and accurate lapping make the sealing face in complete contact.

Suitable for online repair and offline repair of valves that are inconvenient to disassemble.
3.Technical Parameter of Valve Grinding Machine
Application:Gate Valve Seat,Gate Valve Core.

Grinding scope: DN80~330

Max Grinding Depth: 650mm


Motor power: 1100W

Rated Voltages: 220V

Min distance of valve seal face: B>55mm

Allowed adjustable length: L≤650mm

Operating weight: 20kg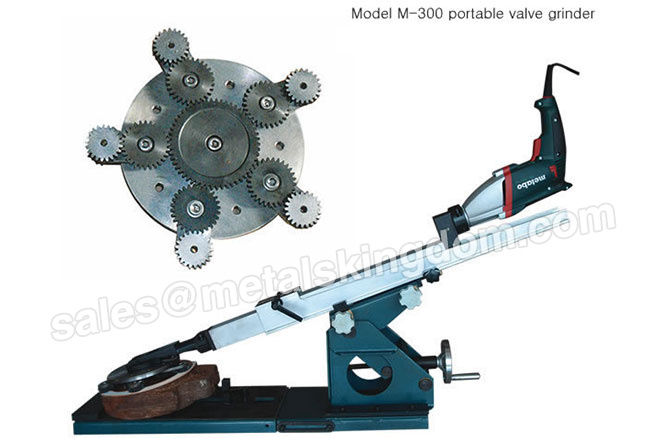 4.About us
As a professional Portable Gate Valve Grinding Machine manufacturer, Metals Kingdom Industry Limited is an established company established in 1994, with nearly 30 years of production experience. Products passed ISO quality management certification. Professional technical level and the most favorable price are the most basic guarantees we can provide you. In addition to valve grinder machine, we also manufacture a variety of products such as valve pressure test benches.
If you have any questions or want to know more details, please click here to contact us. You will receive a professional technical consultation reply within 24 hours.