MJ400 DN100-400mm (4-16Inch) Portable Relief Valve Grinding Machine
1)grinding diameter: DN100-400mm( 4"-16" )

2)Suitable for valve seat of plane globe valve,valve seat of safety valve .

3) Spindle speed(rpm):0-900,0-2800

4)The greatest grinding depth: 850 mm

5)Power supply: 220 V/50Hz

6) Motor power: 1100W



1.MJ-400 Portable Safety Valve Grinding Machine Picture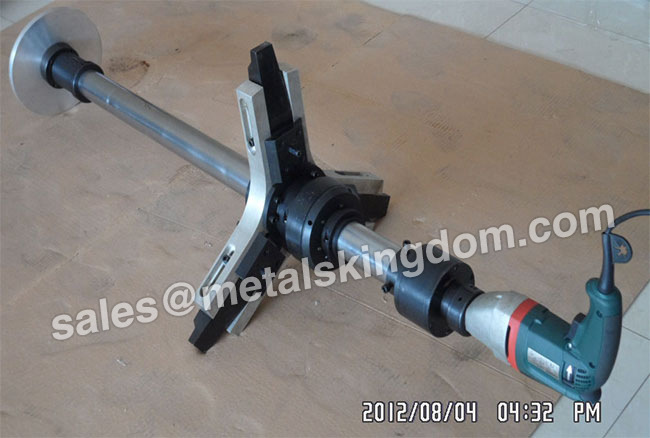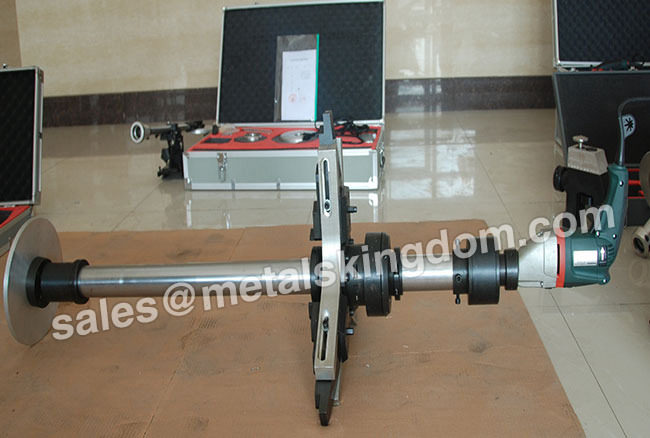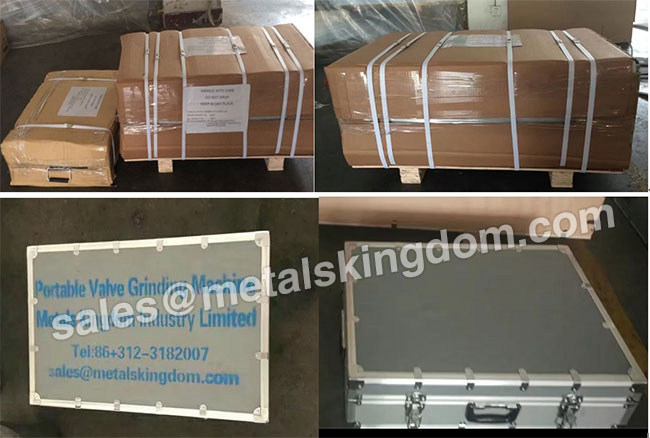 2.Summarization
MJ-400 Portable Valve Grinding Machine is a new generation of products that is adeveloped to adapt to on-site maintenance gate valve. It has the advantages as below: the reduction of labor intensity, improving labor efficiency, replacing imported products, educing the maintenance cost. It is widely used in petroleum, chemical industry, steel mills, power plants and so on.
1) The machine is equipped with a three - paw frame, and the machine can be fixed on the valve body at work to reduce the extra work strength and ensure the stability of the machine at the same time.
2) The front end of the spindle is equipped with a telescopic sleeve controlled by a pressure spring, and the axial pressure can be adjusted to make the spindle working in a flexible working state.
3) The main shaft output end adopts universal coupling, which can compensate the perpendicularity deviation of the machine installation to a certain extent.
4) The drive system is driven by adjustable speed motor, which can be adapted to the coarse and fine grinding of various valves, and the operation is convenient. The motor can operate in positive and negative two directions.
5) The three - paw frame is three - claw synchronizing. After replacing the sand paper, the precision of the repositioning is high.
3.Technical indicators
1)grinding diameter: Dia118-Dia450mm DN100-400mm( 4"-16" )
2)used for valve seat of plane globe valve,valve seat of safety valve .
3) spindle speed(rpm):0-900,0-2800
4)the greatest grinding depth: 850 mm
5)Power supply: 220 V/50Hz
6) motor power: 1100W
4.Main components:
1)Spindle box components: including the spindle box and universal coupling The output end of the spindle is a telescopic sleeve, and its axial pressure can be controlled by a spring.
2) Three paw rack components: three claw synchronized centering, fixed spindle
3) Working part: including all kinds of grinding disc and grinding head, which can be selected according to the needs.